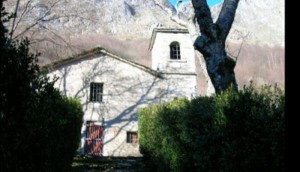 Campanice literally means "panico sown field".
The pasture is located along extremely ancient transhumance routes, such as the path that, by mule Costa Giardino, climbs towards Vendiloni and Fordazzani departing from the venerable margineita San Lunardo, no longer viable.
The territory surrounding the pasture Campanice is one of the most beautiful and exciting of the entire chain Apuan. with the rugged peaks of Freddone (1,487 m), the Corchia (1677 m) and the foothills of the Altissimo (1.589 in. slm)
Alpine shelter, almost everywhere abandoned, seem not to want to lose their ancient dignity and in harmony with the gray of the stone, oxidized by the rain and the sun, and the green brown chestnut and beech forests that surround it.
The pasture Campanice is reacheble on foot in about 40 '. The shortest part of the Provincial road Arni, loc. Ponte dei Merletti, among the galleries Cipollaio and Tre fiumi (between km 14 and 15). Follow the path CAI n ° 10, after a few dozen meters, after a small wooden bridge, it becomes trail until you reach the path number 129, from Fordazzani. Continue left and facing a stretch not too long climb you arrive in the heart of Campanice.